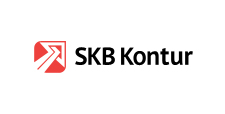 SKB Kontur develops online services and software solutions for business and accounting, and has over a million users all over Russia.
SKB Kontur was founded in 1988 in Ekaterinburg. In 25 years the company, which started with just five employees became a state-wide company with more than 2300 workers, with offices all over the country and a wide-reaching partner network. The headquarters of SKB Kontur is in Ekaterinburg.
The company is one of the first IT-companies in Russia, pioneering electronic document system in Russia.
The project «Educational Programs» was launched by SKB Kontur in 2008. In this project the company develops educational and funding programs for students, teachers and young IT-specialists. The main goal of the project is to create in the Urals an ecosystem for professional growth and communication for people interested in Information Technology.
13 finalists of the ACM ICPC are working in SKB Kontur.
The company collaborates with institutes and universities in the Ural Federal District to help talented students become world-class programmers. SKB Kontur provides a base for training sessions for UrFU teams and for most talented students it pays for their participation in training camps in competitive programming.
Have a question?
Call us
+7 965-542-00-00