Ekaterinburg is the fourth biggest Russian city. It is situated on geographical border between Europe and Asia in the heart of the large Ural region.
The Stronghold Factory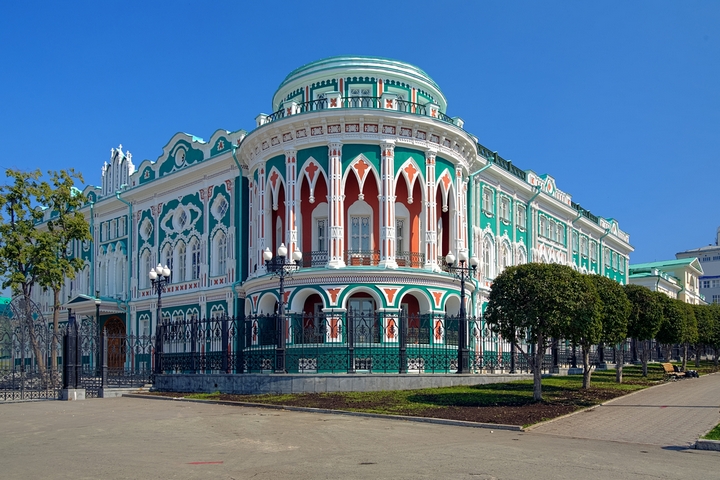 Ekaterinburg was founded in 1723 as a factory and stronghold. Later it became the center of vast Ural mining region. What now has become city's central lake was used back then for factory purposes. The dam that created this lake still stands as a memorial of the city`s foundation. Today a Historical Alley exists where factories once stood. Numerous old-fashioned estates were homes for owners of metallurgical factories. In the 19th century, Ekaterinburg became one of stops on the Trans-Siberian Railway.
What's interesting?
Historical Square (the Dam)
Voznesenskaya church and Rastorguev palace
merchant houses of 19th century
Second Birth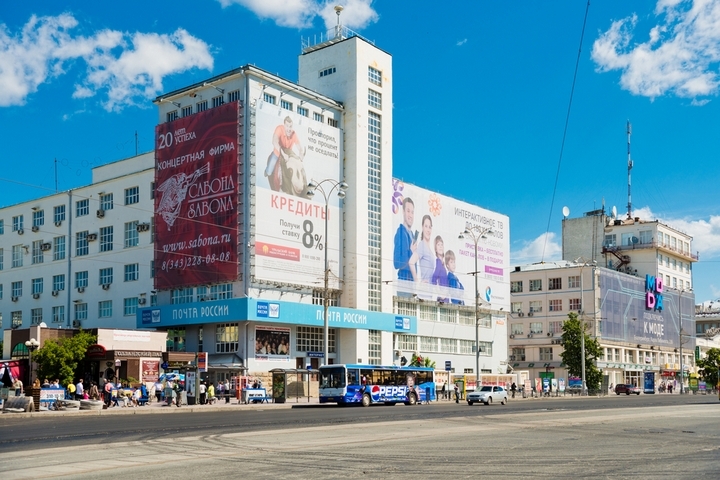 After the revolution in 1917, the city was given a new name Sverdlovsk. It became a center of technology, science and education. The central part of the city was rebuilt in a new style with strict geometric forms and constructivist architecture. Most noticeable examples of this style are the sports complex "Dynamo" and Labor square. In 1920 Ural State University was founded. In 1933 a large machine-building factory was constructed in the north of the city, called Uralmash.
What's interesting?
"Dynamo" Sport Complex
Labor Square
commune houses along Lenin Avenue
Ekaterinburg, 21st century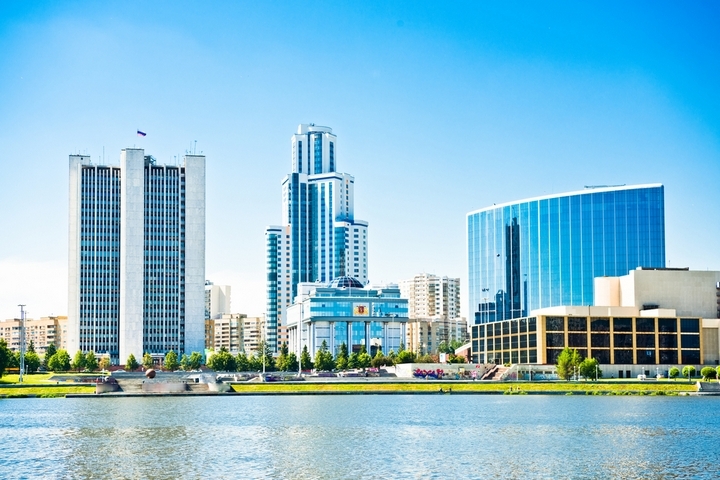 After the dissolution of Soviet Union in 1991 Ekaterinburg returned back to its historical name. Commerce and financial services started to develop, IT-sphere continued to grow as well as transportation and communication systems. In 2018 Ekaterinburg will host several games of the FIFA World Cup. Today Ekaterinburg is a big and rapidly developing city, ready to open itself to the world. So, welcome to Ekaterinburg!
What's interesting?
Temple-on-the-Blood, a monument cathedral on the place where last Russian tzar was killed in 1918
Ekaterinburg City, a new high-rise district on the shore of City Pond
«Vysotsky» Building, world's northernmost skyscraper
Have a question?
Call us
+7 965-542-00-00