The City prepares to welcome the World Programming Championship
14
May
2014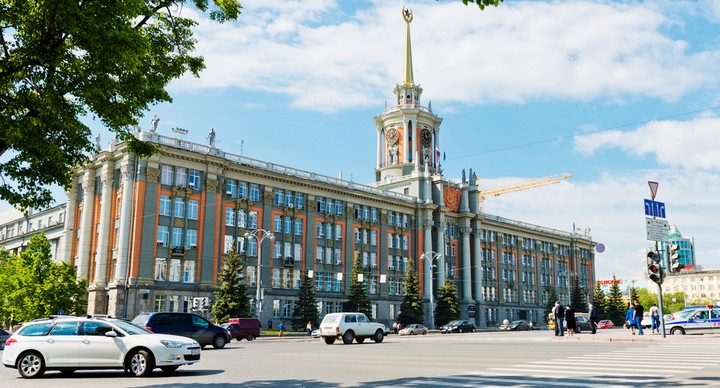 Organization of such event as ACM ICPC involves a lot of tasks and problems, i.e. visa support, customs clearance of cargos, accommodation and transportation of participants during the championship. To provide a high level of the championship from the very beginning Ural Federal University, host of the event, has strived to ensure full support of the event by local community and authorities.
Ekaterinburg Administration contributes greatly to the arrangement of the competitions. The Administration support ensures assistance of public services, i.e. police, fire emergency, security services. As the finals will be held in several hotels situated in the central part of Ekaterinburg and outside the city, logistics of the event required careful elaboration. The administration specialists made research to define transport routes, find parking space, prepare and mark out ICPC area in the open air.
Additionally, joined efforts help to decide many different questions such as information promotion of the competition, cooperation with hotels, and improvement of ICPC area. Preparation is entering its active phase; the schedule becomes tighter every week. While preparing to the memorable and high point in the life of the city, Alexander Jakob, head of Ekaterinburg Administration, addressed a welcome letter to the participants of the Championship, where he noted, in particular:
The World Programming Championship is an event that will attract attention of not only professionals in the field of computer sciences, but also of all the people interested in development of modern information technologies in different corners of the world. Ekaterinburg will ensure all the necessary conditions for comfortable accommodation of participants and run of the Championship program.
Full text of the welcome letter of the Head of Ekaterinburg Administration.
Have a question?
Call us
+7 965-542-00-00